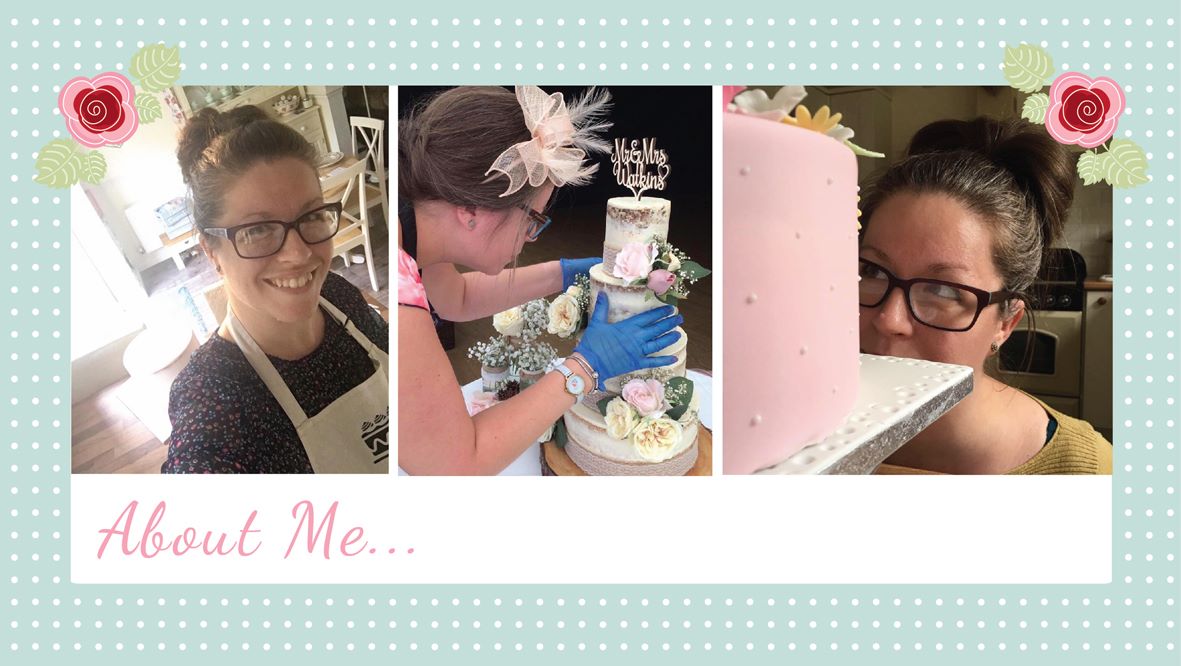 Hello and welcome, I'm Kymmy, owner and cake artist at Kymmy's Kitchen.
I'm a wife and mum of two with a passion for cake...both making it and eating it!

I have loved baking for as long as I can remember, I have extremely fond memories of standing on a little black and white stool next to my Nana in her kitchen as she taught me how to bake fairy cakes, biscuits and sweet macaroni. I can vividly remember the day she made TNMT cupcakes and being fascinated with how she created their open, smiley mouths. Perhaps not as fascinating, but absolutely hilarious, was the time she made the icing on the Christmas cake so firm that my Grandad had to fetch a chisel.

I have a background in Art & Design, having studied this throughout my school and college years, it's a passion and hobby that has never faltered, I adore having a creative outlet, but never had I imagined I would turn my art into something delicious!

I have spent many years perfecting my own recipes and testing flavour combinations, I want my cakes and treats to not only look good, but to taste utterly amazing too.
My cake kitchen is based in our seaside home in Frinton On Sea, Essex and it has been fully inspected by the local council. I currently hold a 5* food hygiene rating as well as a Level 2 Food Safety & Hygiene certificate and I am also fully insured. I pride myself on ensuring my cakes are finished to the very highest standard and this includes the area in which your cake is baked and created.

I know that you have so much choice when it comes to choosing someone to create a special cake for you so I thank you for considering me.
Kymmy.

"Kymmy is the one for cakes!!! My 30th birthday, my sister and my partner's cakes and my nephew from baby shower to age 2 have all been made to perfection to look at and to taste as well ! Well recommended and very talented and lovely lady." - Georgia R, Essex